JOIN OUR TEAM
We're looking for talented, ambitious professionals to join the growing Adolite team.
Be a part of the dynamic company creating the next generation of optical communications products that will speed the pace of our customers' data-driven race.
With innovative breakthroughs in optics, optoelectronics, specialized material science, and hi-frequency technology, Adolite provides unparalleled optical interconnect products for data center, cloud computing, and 5G deployment.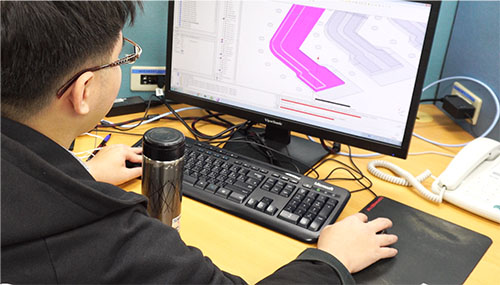 OPEN POSITIONS
Adolite has teams and partners in Silicon Valley, Japan, Taiwan, and China.
As a rapidly growing company, we are regularly looking for exceptionally talented professionals in engineering, sales, marketing, business development, customer support, human resources, administration, and finance.
Current opening is
Sales, VP
The ideal candidate will take full ownership of success on all aspects of our business relationships with our customer partners.  Through continuous development of our high-performing sales team, recruiting and retaining the top talent in the region, and with an unmatched focus on the customer, ensure that company continues to win across all of our product offerings and across customers.  In doing so, market share, revenue, and margin increases are anticipated and expected. The job responsibilities include Account Strategy, Revenue,  and Bookings achievement, Customer relationship strengthening, product, market,  and competitive intelligence gathering and sharing.
BD /Procurement SpecialistBusiness development specialists are responsible for creating effective business plans for the company. In charge of analyzing business processes and identifying opportunities to generate additional revenue. Research industries to find purchase patterns and emerging trends to recommend changes for the organization. Assess potential clients and provide development support, as well as act as a facilitator between executives and external contracting sources. Ensure the most effective use of existing business systems and process to meet business result and organization goal. Lead strategic negotiations and management with suppliers. Ensure effective implementation of Procurement Contracts. Recommend changes to supply chain management as necessary and implement growth strategies. Participate in business meetings, and recommend changes to existing business practices to increase exposure and revenue. Assist budget development and provide support for existing initiatives.
FAE Engineer
The ideal candidate will be involved in providing technical support to technology companies with the relevant on-field job. They have to travel to various locations, collaborate with technical engineers for designing and developing the leading-edge designs and products, and acquiring the product contracts. They also have to provide marketing solution for selling and marketing the newly designed technological products to various technology companies by providing different design approaches to them.
Please submit inquiries to hr@AdoliteInc.com.